free training!
Building a site that sells
your services 101
Join my free training!
This training is for you if . . .
You're procrastinating looking at competitors sites, getting stuck in the comparison game
You don't have a site and deep down know you need one, or
You have a site that you're straight up embarrassed to send people to
The tech of building a site is straight up overwhelming you! Every time you start Googling to find the right site building platform, you kinda just want to crawl back under your covers and hope a miracle happens.
Sound familiar? No worries, I've got you covered!
Here's what you'll learn

1. The 1 magical line of copy that gets people to stick around on your site!

2. The stats that prove that site looks do matter and the program I recommend to make a site that looks legit - without becoming a coder or paying thousands

3. Why no one cares about your newsletter, and my simple secret for exploding email subscriber growth (and therefore income)!

4. The 1 and only thing you should worry about visitors doing on your site - and how to get them to take action!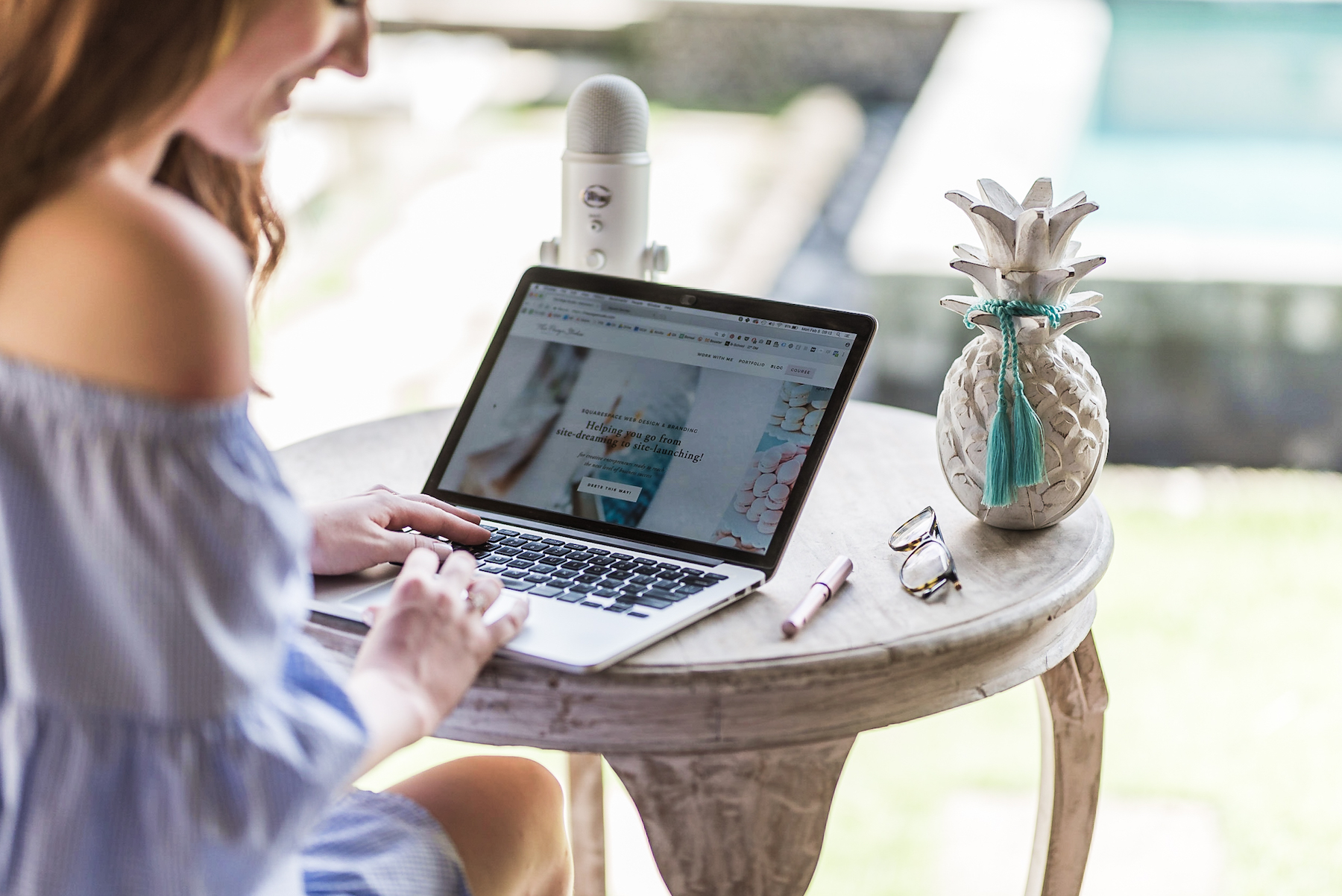 Whooops, I forgot to introduce myself!
I'm Paige, a roaming web designer, blogger and online educator. I'm from Toronto but I run my business from the road as a digital nomad. Frozen margs are my drink of choice and I'm always game for Taco Tuesday!
4 years back I had a dream to start a travel blog. I knew how to travel already, but knew a whole lotta nothing about website building.
Now, I'm now a web design expert, running a go-to web design blog that has helped over 100,000 readers! I've turned my own, my clients and my students sites into 24/7 marketing machines that sell out services consistently!
And now I'd love to help you too! My hair might be big, but it's not full of secrets! I'm sharing all my secrets in my upcoming free training! So what are you waiting for?! Save your seat to the training now!
Excited to see ya there!
Hurry! Grab a seat to the training before they're gone!
Will there be time for questions?
Yes ma'am! I've set aside time to answer all your questions, so don't be shy, there's no question that is too "stupid," I'd love to help!
How long will the training be?
The training will be just under 1 hour and then I'll stick around for however long is needed to answer all your questions after that!
What's the cost of the training?
It's free! Running these free trainings and sharing all the knowledge I've learned is truly one of my fav ways to serve my community!